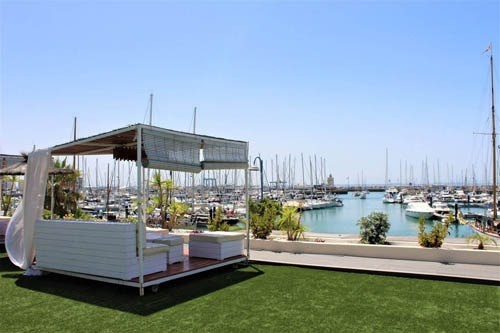 RESTAURANTE LA TERRAZA Traditional Mediterranean cuisine
La Terraza Restaurant is located in the Puerto Sherry hotel facilities, but it is open to the public. It also has an incredible outdoor space where you can enjoy, both day and night, in an exclusive environment with premium services: Solarium with hammocks, pool bar, Thai beds, snack & cocktail service, changing rooms, among others. You can't leave Puerto Sherry without visiting our terrace! We have the best views of the entire Marina accompanied by an unbeatable chill out atmosphere. Some recommendations from our chef are: Squid flower, sea bass on Peruvian ceviche and sardine toast with picogallo with rosemary oil. And if you are thinking of celebrating an unforgettable event ...
638 034 811
From 08:00 to 23:30 (Breakfast from 08:00 to 11:00) / 11:00 to 23:30 kitchen open uninterrupted
From € 7 to € 26
See more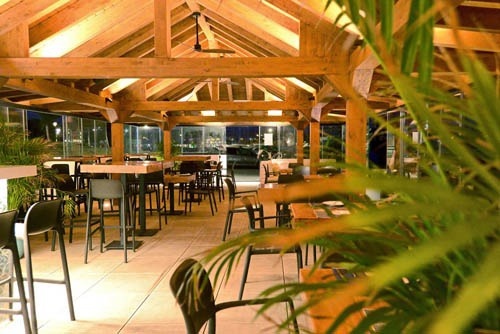 AESTRIBOR PUERTO SHERRY Mediterranean, Spanish home cooking
Aestribor is a family business made up of 6 brothers where you can find dishes: "Like the ones your grandmother would put you on". Their cuisine is based on a traditional / Mediterranean style and they offer a wide range: From seafood (in season) as well as meat, fish, assorted starters and homemade desserts. Here are some suggestions from the chef: Duck in chestnut sauce, Beef sirloin very little done with foie, Scallops with garlic prawns, Stuffed peppers and Cod in piquillo sauce. We wait for you!
601 980 936
From 13:00 to 00:00
From € 2.90 to € 25
See Menu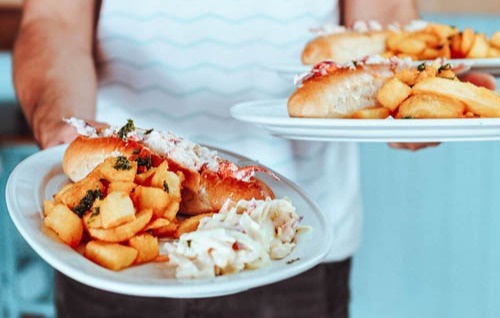 CRABBY'S COAST FOOD American, Seafood, International, Mediterranean, Street food
We call our style of food fun food, tasty and original fun cuisine, with Cadiz and Andalusian roots but with an important international influence, Asian American; street food in generous portions that you can eat with your hands and ... with the smell of the sea.
644 480 556
13:30 to 23:30
10€ - 25€
See Menu

BERDÓ Cooker kitchen
Do you want to discover new proposals where imagination and good products go hand in hand? David Méndez, from the Arriate restaurant, is in charge of this cuisine proposal prepared at the foot of Puerto Sherry. If what you are looking for is a fun proposal to eat differently, this is your place!
630 746 946
Tuesday to Saturday: 1:00 p.m. to 11:30 p.m. / Sunday from 1:00 p.m. to 6:00 p.m.
15€ - 35€
See Menu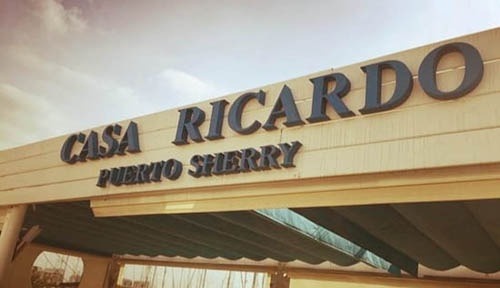 CASA RICARDO Fish, seafood, rice and chef's suggestions
The Casa Ricardo restaurant offers a varied gastronomy of the area made with quality products and at a good price. If to all this we add the fabulous treatment and a unique maritime atmosphere ... The result is surprising, don't you think?
633 937 504
From 9 am to closing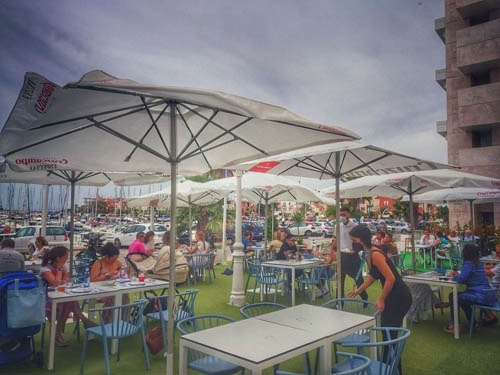 EL FONDEO Traditional Mediterranean cuisine. Fish specialty
El Fondeo restaurant is an establishment with a marine and family essence located in the heart of Puerto Sherry. Without a doubt, its specialty is the "fried fish" so typical in our area and its cuisine is traditional Mediterranean surrounded by artisan decoration. Also, if you fancy a drink after dinner, you can take advantage of its magnificent terrace.
676 523 099
From 13:00 - 17:00 / From 21:00 - Closing
Average price: € 15
See more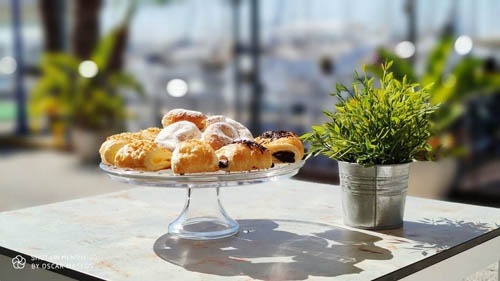 LATITUD 36º CN PUERTO SHERRY Breakfasts, Gin tonics
Latitude 36 offers us traditional breakfasts, as well as a wide range of beers, coffee and drinks. All this in a nautical environment and with a postcard landscape. It has its own clothing and accessories store and ... Did you know that for being a member of the Puerto Sherry Yacht Club they apply exclusive discounts? Visit Latitude 36!

* We have a Wifi Zone.
637 432 117
From 9:00 a.m. to 3:00 p.m. and from 6:00 p.m. to 11:00 p.m.
see more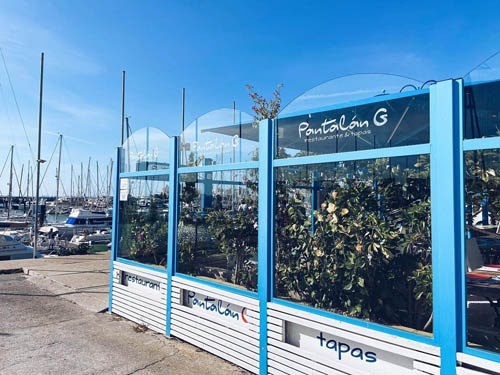 PANTALGÁN G American, Mediterranean, European, Spanish
Pantalán G was born from the idea that quality and care for the customer are our reason for being. Our enclave, the sea breeze, the sun and the sound of the sailboat masts create a unique atmosphere in which to enjoy the flavor of our dishes. In Pantalán G you can taste from the most traditional dishes of our gastronomy, to the best fusion cuisine options.
956 871 865 / 667 284 406
13:30 to 00:00 (kitchen until 23:00) with restrictions 13:30 to 00:30 (kitchen until 23:30) without restrictions
15€ - 24€
See Menu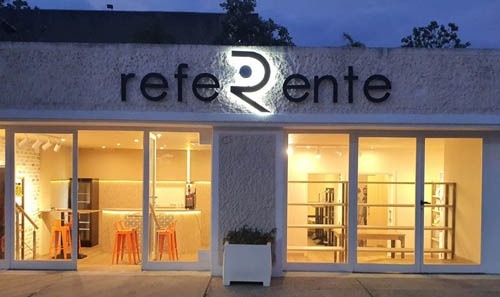 REFERENTE Small gourmet corner
Referente was born as a distributor of products for the hospitality industry, but it has a small gourmet corner where anyone can buy prepared products to take home. In our facilities we carry out tastings and organize private events (with prior reservation) for about 12 people.
637 681 261
Monday to Friday from 10:30 a.m. to 2:30 p.m., Open for aperitif and drink on Thursdays, Fridays and Saturdays, from 9:00 p.m.
See more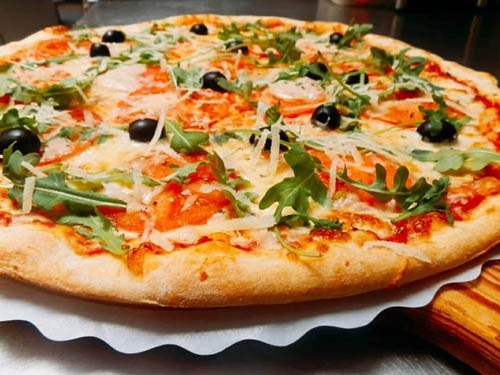 BLANCA PALOMA Italian Cuisine
Would you like to eat some pizza and / or pasta? You can find it in Puerto Sherry! Since 1993 the Blanca Paloma company offers the best of Italian gastronomy with its most representative dishes and, of course, with spectacular views of the beach.
956 541 243
From 10:00 to 24:00
15€ - 20€
See Menu